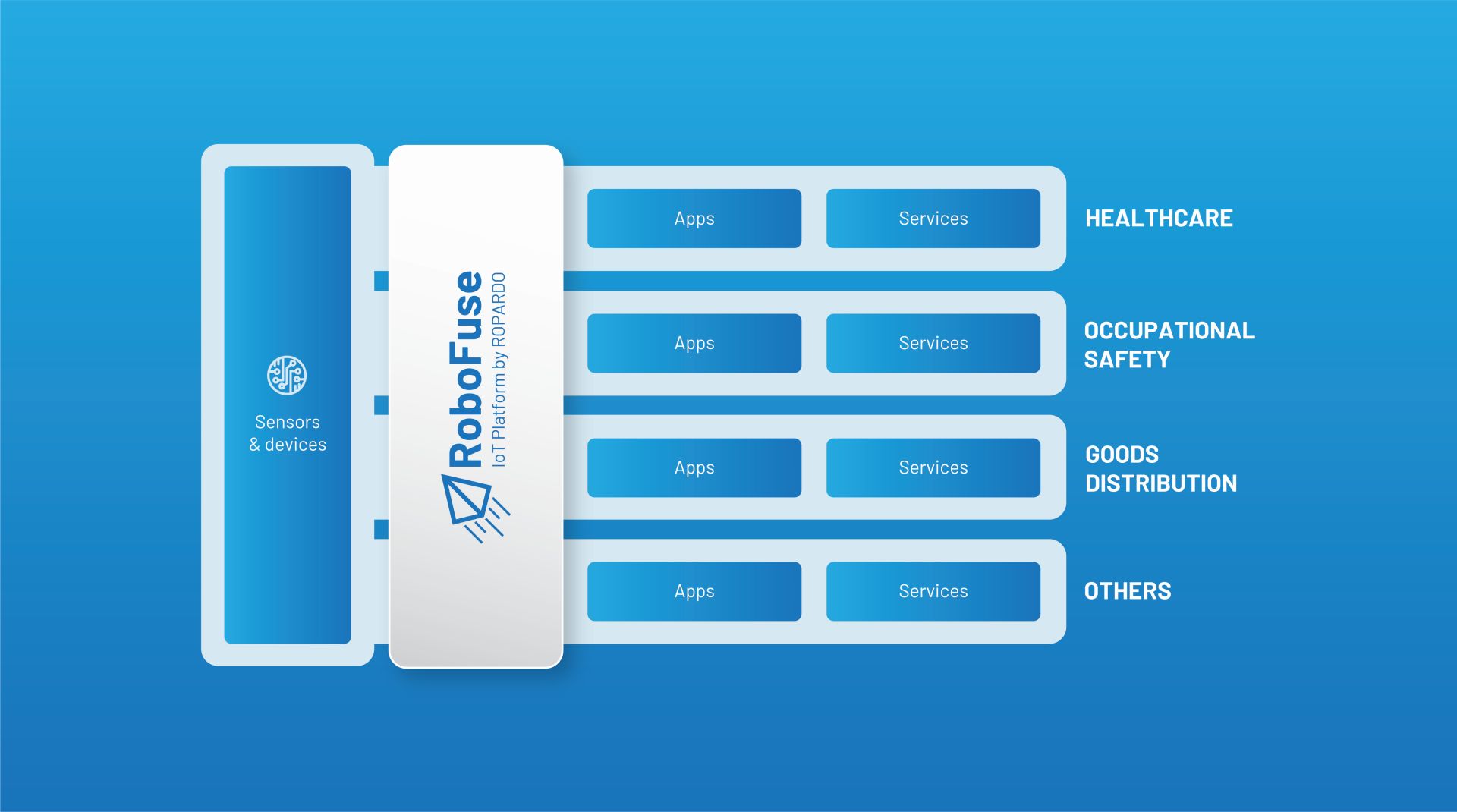 RoboFuse
RoboFuse is a powerful and fully scalable platform for IoT solutions that blend in and transform your business.
What do you get with RoboFuse
RoboFuse is a fully-equipped cloud platform built by Ropardo with the purpose to provide IoT services and products. Collecting data from connected smart devices and sensors, RoboFuse adds value to business processes and users lifestyle.
RoboFuse Features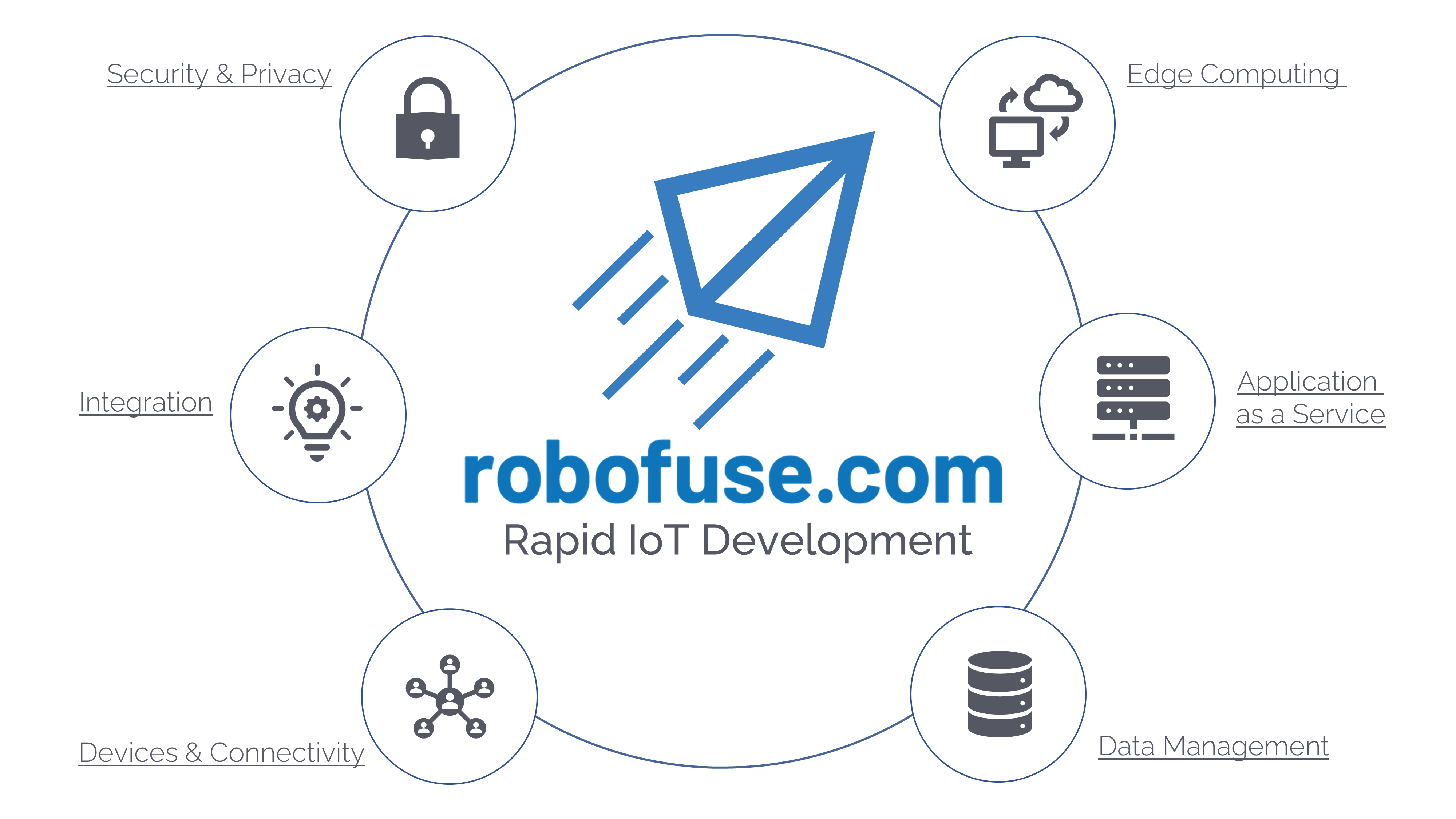 RoboFuse IoT Platform Structure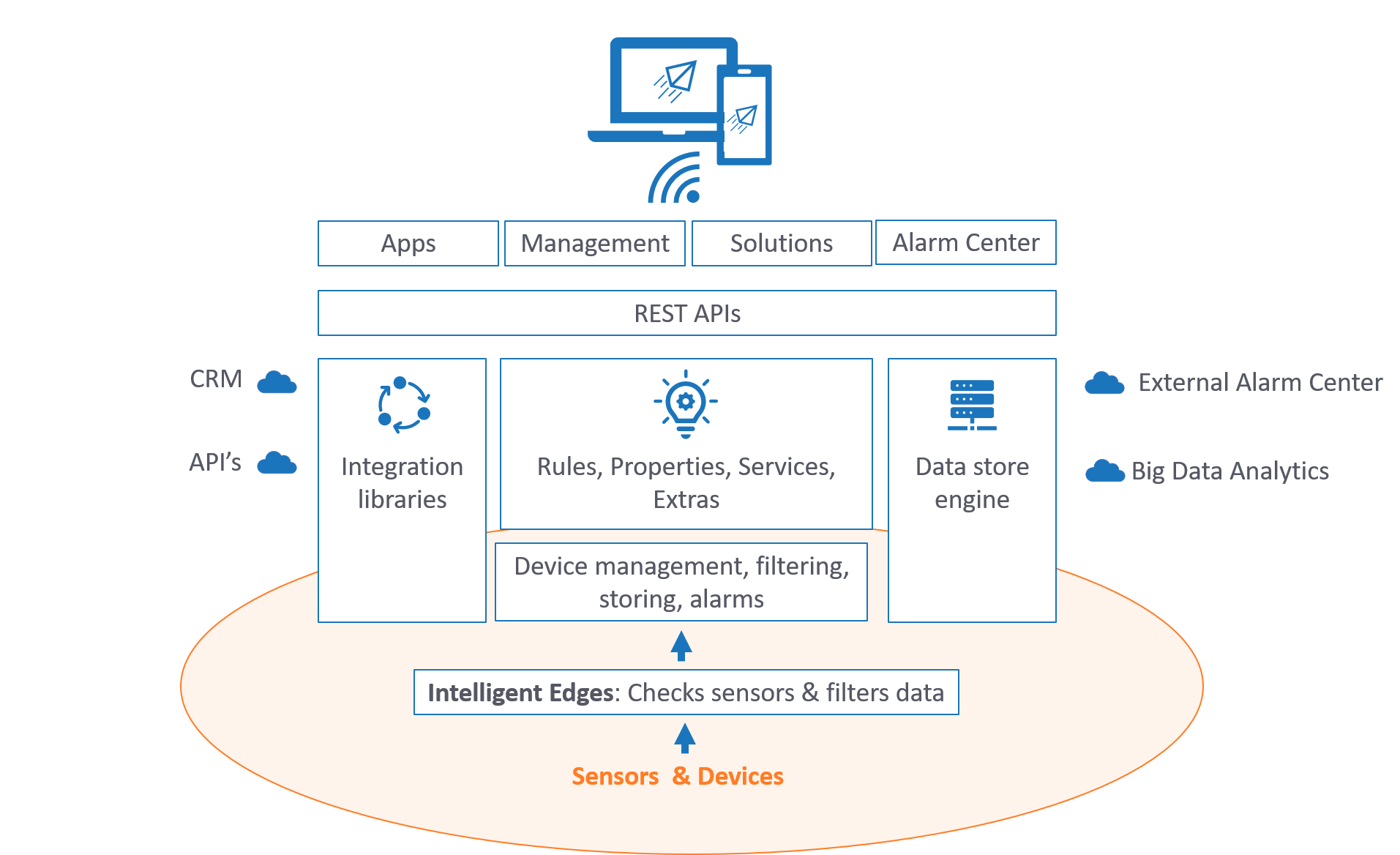 RoboFuse runs in the cloud enabling redundancy and scaling
REST APIs ensures apps and functionality building
Unlimited storage for data collected from devices
Advanced data filtering for your applications
Robust concepts for modelling data
Extensive library of compatible devices
Full support for indoor and outdoor locations and positioning
Advanced rule engine to analyze and react to data and events
Fine-grained role-based access control
Do you want to activate the smart IoT dimension to boost your own products and services? We would love to work with you!
Do you have an idea for an innovative project? We can help find national or international funding opportunities.